Live Music in Clare Valley
Arts and Music Venue in Clare Valley, South Australia
Incredible art and live music by Independant Australian artists
Clare Valley Art and Live Music
Regular Concerts & Events at the Courthouse Cultural Centre in Auburn.

Project Development & Coordination (

Songs of Adelaide & Songs Of The Mid North)

Tour International interstate SA shows to Schools, Libraries and Clubs

Advocating body for arts & music in regional areas
HATs Summer/Autumn Program
Acoustic Music Sessions
all musicians singers and listeners welcome

Enjoy a lazy Sunday arvo with Hats. This event is open to ALL, bring instruments to play and friends to listen This is a FREE event. WHEN: the last Sunday afternoon of each month
NEXT DATES
Jan 29th No session
Feb 26th Fringe session with Interstate artists
March 26th
April 30th
May 28th
June 25th
WHERE  | Hats Auburn Courthouse
ADDRESS  |  4 St Vincent Street Auburn
TIME  |  12. noon – 5pm
Lunch 12-2pm You may wish to purchase a 2-course home cooked meal at a reasonable price and eat drink and be merry before the sessions get underway at 2pm. Lunch bookings essential to admin@hatsincsa.com OR T 8849 2420 BY Friday of the weekend event
Music Session 2-5pm Join in sing along or just listen.
Bar/tea/coffee/soft drinks and Hats famous homemade cakes will be available all day. So, join us around the fire and chase away those mid-winter blues or in the summer sunshine under the pear tree. We look forward to seeing you.
AP D'Antonio
Hailed as Australia's cross between Charlie Chaplin and Bob Dylan, AP brings his passion for country blues and traditional folk music, with the promise of an old-time good-time. In 2018, AP was invited to audition for The Voice Australia, reaching the Live Finals. AP sings songs of rambling, brawling, gambling, ups and downs, love had and lost and some traditional favourites.
Jen Lush
Adventurous singer-songwriter known for her dynamic, yet intimate music. These are tender folk songs flung into evocative, experimental rock infused soundscapes with storytelling at the heart. Jen's 2021 album Let Loose The Beating Birds  is a commentary on motherhood, suburban life and the broader political landscape of our current time.
Bennett & Co.
A desert highway hipslinger who's been slow dancing and breaking hearts since before the internet. This seasoned troubadour knows his way around a catchy hook and a good time, and is saddled-up and ready to take you on a wild ride with his goodie-bag of shambolic folk 'n' roll, dreamy suburban hymns and seedy motel blues. (formerly known as Johnny American Horse)
Georgy Rochow
With 10+ years of experience as a live performer under her belt fronting popular power-pop bands like Hey Harriet and keeping the party going all night, along with more intimate solo gigs, Georgy has proven herself a versatile performer. You'll fall in love with her dreamy folk sound.
Alexander Black
An exciting artist who creatively combines pop production and singer-songwriter craft to produce energetic music with meaningful messaging. Alexander hopes to inspire emotional growth and understanding through his music and performance.
Jessica Luxx
Where 60's dream pop meets country… unique storytelling and sing along choruses to leave you with feel-good nostalgia and sweet 'n' dusty vibes. Jessica will steal your heart away and have you feeling just a little blue with her latest video for the single, Heavy Lifting.
Hats World Music Fringe Opening Weekend
"Gypsy Spirit" The Sounds of Romania & Hungary
Saturday 19th – 8pm
Driven by violinist Alana, chased by Kirri (double bass) and Sofia (accordion), Vardos play folk and Romany music learnt from Rroma (Gypsy) musicians during their Eastern European travels. Formed late last century, Vardos have played in every state of Australia, toured to Europe, Britain, New Zealand, New Caledonia and the U.S. and appeared in film and television.
Mystical Music of the Mountains A Kashmiri Santoor concert
Sunday 20th – 3pm
Described as the sound of the Himalayas, the Kashmiri Santoor is an ancient instrument with a sweet ethereal sound. Santoor maestro Vinay Desai (USA) and Jay Dabgar, Australia 's foremost tabla player will present a unforgettable concert of classical Indian music conjuring the feelings of vast space, timelessness and the majesty of the Himalayas.
Acoustic ripples upon a sea of imagination Tidal Moon (Qland)
Saturday 25th – 8pm
Tidal Moon  bring their classical/Celtic sounds to the Hats Fringe for the very first time .
One concert only. Barbara Jeffrey and Jose Garcia combine a hybrid Celtic/ Paraguayan harp and soaring soprano vocals with the timbre of baritone vocals guitar ,flute and bodhran. Beautiful traditional original and contemporary music  $25/23 https://adelaidefringe.com.au/fringetix/celtic-acoustic-ripples-with-tidal-moon-af2023
Hats Music session with special guests
Saturday 26th February – Starts 12-2pm for lunch 2-5pm session
A FREE event. Spend a lazy Sunday arvo under the Pear tree at HAT's. This event is open to ALL. Bring instruments to play and friends to listen or join in a good singalong. Option to purchase a 2-course home-cooked meal 12 – 2 pm before the sessions get underway at 2 pm. Lunch bookings are essential to 8849 2420. Bar/tea/coffee/soft drinks available.
Rhapsody in Chicago Blues" Pianist Tim Barton
Friday March 17th – 7pm – 8.30pm
90-minute show featuring Classical, Jazz, Ragtime and Blues Boogie-Woogie solo piano. Engaging commentary about the pieces performed. New 2023 program! Chicagoan Tim gets 5 stars in previous years: "Brilliant pianist"…"A box of chocolates" Hear Scott Joplin, Chopin, Debussy, jazz and original compositions.
Booking through fringe
Miriam Lieberman with Lara Goodridge in Concert
Saturday March 18th
Miriam Lieberman with Lara Goodridge in Concert
Singer songwriter Miriam Lieberman plays kora / guitar accompanied by Lara Goodridge on violin and vocal harmonies. "All lilting folk tunes overlaid with sprightly Kora ( African harp) playful strings and dreamy three part harmonies as though Joni Mitchell and Paul Simon had convened in a Bamako back street. " – The Guardian 2021
Booking through fringe
Ami Williamson
Saturday 25th March – 8pm

PRICE: 28/25  Group
Ami Williamson in concert up close and personal.
Ami is the daughter of Australian music icon, True Blue John Williamson
Singer/Songwriter like none other! I cried, I laughed, then both at the same time; one woman show at it's best" – (SMH)
Ex-Opera Australia Singer; Ami Williamson has earned herself an enviable reputation as one of Australia's leading Folk Singer/Songwriters
Ami has enjoyed regular headline engagements at all the major festivals
Independant Artists Adelaide
HATs ("Heritage Arts & Traditions") is an independent arts/events organization that is set out to support independent artists in Adelaide. If you are an independent artist or signed artist looking for a performance space in regional South Australia, then HATs would love to hear from you. We love original music and are always on the outlook for our next performer.
Our venue is up close and personal with great natural acoustics loved in abundance by singer /songwriters from around the world. We have presented dozens of talented artists will you be the next one?
Things to do Clare Valley
Clare Valley is a beautiful region in South Australia with so many fun activities and things to see. Our HATs events are held at the Auburn Courthouse located in Auburn, making it the perfect itinerary item for your next trip to Clare Valley.
When you're in Clare Valley, also check out the famous Riesling Trail and the many Cellar Doors including our sponsors Taylor Wines right here in Auburn. If you love coffee then Clare Valley has plenty of options including another one of sponsors; The Little Red Grape. If you're into arts (which is likely if you're on this page) then you'll love the Art Trail from Riverton to Burra that goes throughout the Clare Valley.
Artists in Adelaide
If you are an artist in Adelaide and looking to perform or showcase your artwork then HATs would love to hear from you! We are always on the lookout for talented artists who can share their talents on the stage or in the gallery.
We love supporting local talent and have worked with a wide range of talented artists from GERMEIN to Eric Bogle and many others. We would love to hear your thoughts and show ideas and see if we could put together an amazing event.
Local Gigs in Adelaide
South Australia is home to many talented artists and here at HATs we love teaming up with local artists to put together performances. Our gigs are mostly held in Clare Valley at the Hats Courthouse in Auburn. However, we have been known present Interstate and International performers also in concert format in Adelaide.
We have multiple events each year with a wide variety of styles and aim to present incredible and unique events for South Australia to enjoy. Clare Valley is a perfect day trip from Adelaide so be sure to enjoy the region's wineries, trails, galleries, amazing food and enjoy an evening with some incredible local talent. We look forward to hopefully seeing you at the next event!
Live Music Adelaide
HATs (Heritage, Arts & Traditions) hold events at the HATs Auburn Courthouse with live music performances. We support local artists, and our goal is to put on events that showcase the amazing talent that South Australia has to offer!
With multiple performances every year, we work to present events in Auburn, Clare Valley that bring together the community of our region and Adelaide some spectacular performances. We specialize in bringing diverse musical genres to the stage and have worked with well-known artists to lesser-known artists looking to bring their talents to our community.
HATs also own and operate a one stop website established to promote folk based activities in South Australia. Folk music and Dance SA
Clare Valley Events
HATs is well known in Clare Valley for putting on fantastic art events unlike anywhere else in South Australia. Our guests experience can experience a new style at every event with our wide variety of genres and artists.
We are a Not for Profit organization with a goal of preserving, fostering, promoting and developing the Heritage, Arts and Living Cultural Traditions of our diverse Australian communities and to enhance the level of public awareness of the value of these cultural traditions. To read more about our events, volunteering and what HATs does for the Clare Valley community then head over to our About & Volunteers page.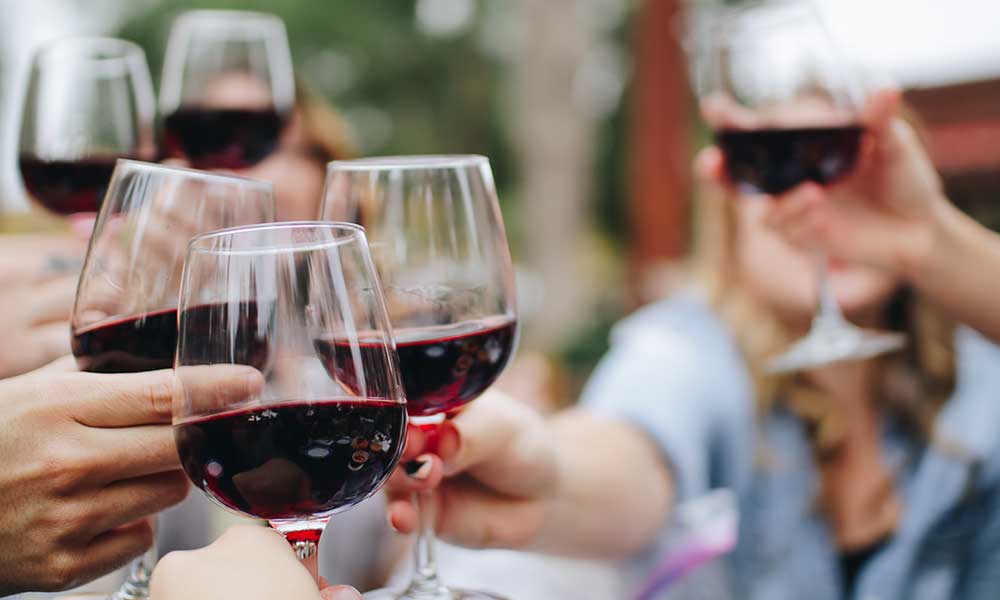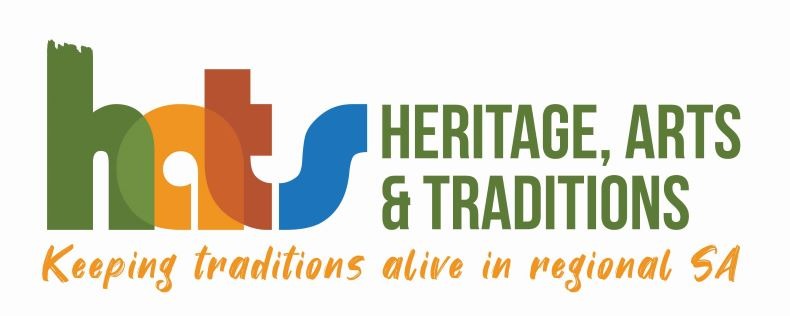 Pam Royston Park
Hats is a wonderful reason to visit Auburn and the Clare Valley
Helen Smith
We come to ALL Hats shows we love it
Josephine McDermid
Its wonderful to be able to see Adelaide performances in our own hometown
Ian Hartley Hamilton
Great ambience and a warm welcome blown away to find a place like this on our travels how lucky is Auburn town to have this on their doorstep.
Kay & Ken M
Fabulous Venue and always fabulous music. Thankyou Hats
Vicki & Jim
Life picked up in the valley when Hats arrived it's the best thing that's ever happened to Auburn and to the Valley. A delightful intimate venue with an amazing range of acts that never disappoint.
Regular Clare Valley patron
So fortunate to have Hats in the Valley Love it. 
J Connolly
Hats is a great place to volunteer friendly atmosphere and the opportunity to engage with a wide range of interesting people. Plus to get to hear fabulous musician.
Anne Green
Always a friendly environment to visit with brilliant musicians from all over Australia and beyond
Maggie & Bill Singleton
Regulars for over a decade this is a favourite venue to visit with always  a great range of acts it's a  unique venue offering amazing acoustic music friendly & homely and always a great night out
S Roccs
A joy to visit and just another reason to visit the Clare Valley delicious local wine and a spectacular live music performance. I will be back.
Hats wishes to acknowledge the Ngadjuri people the traditional owners of the land where Hats meets and to pay respects to their elders past and present. The Ngadjuri have lived here for many thousands of years. The word 'Ngadjuri' in their language means 'we people'.