Live Music in Clare Valley
Arts and Music Venue in Clare Valley, South Australia
Incredible art and live music by Independant Australian artists
Clare Valley Art and Live Music
Regular Concerts & Events at the Courthouse Cultural Centre in Auburn.

Project Development & Coordination (

Songs of Adelaide & Songs Of The Mid North)

Tour International interstate SA shows to Schools, Libraries and Clubs

Advocating body for arts & music in regional areas
Acoustic Music Sessions
all musicians singers and listeners welcome

Enjoy a lazy Sunday arvo with Hats. This event is open to ALL bring instruments to play and friends to listen This is a FREE event. WHEN the last Sunday afternoon of each month STARTING Sunday July 31
NEXT DATES
Sunday August 28
Sunday September 25
Sunday October 30
Sunday November 27  (Last for 2022)
WHERE  | Hats Auburn Courthouse
ADDRESS  |  4 St Vincent Street Auburn
TIME  |  12. noon – 5pm
Lunch 12-2pm You may wish to purchase a 2-course home cooked meal at a reasonable price and eat drink and be merry before the sessions get underway at 2pm. Lunch bookings essential to admin@hatsincsa.com OR T 8849 2420 BY Friday of the weekend event
Music Session 2-5pm Join in sing along or just listen.
Bar/tea/coffee/soft drinks and Hats famous homemade cakes will be available all day. So, join us around the fire and chase away those mid-winter blues or in the summer sunshine under the pear tree. We look forward to seeing you.
A Night of Gospel Blues with King & Associates
The seven-piece line up of Kings and Associates presents Take Me To The River; a night of gospel blues honouring the remarkable cultural movement from the 20th century. This music stirred generations with impassioned lyrics expressing the reality of oppression and hope. Featuring artists such as Blind Willie Johnson, Mavis Staples, Skip James and Mississippi John Hurt, Take Me To The River is a performance that inspires leaving audiences feeling like they've just had a 'religious experience'!!
DATE: Saturday 17 September 2022
VENUE: Hats Auburn Courthouse
TIME: 8pm Concert
DOORS: 7pm
PRICE: $30.00
Taasha Coates & THE AUDREYS in Concert
At Hats Auburn Courthouse for the very first time. Live favourites and multiple ARIA award winners The Audreys ARE appearing for the very first time together at the Courthouse. Led by sultry songstress Taasha Coates, The Audrey's have graced almost every major festival in Australia and played more gigs than they can count. They've rocked festivals and clubs in Europe and North America, sold songs to films and tv shows far and wide, written music for live theatre, won awards, hit the charts, gone gold and pawned their very hearts for rock and roll. Book early to not be disappointed limited tickets available.
DATE: Saturday 8th October
TIME: 8pm Concert Doors open 7pm
VENUE: Hats Auburn Courthouse
PRICE: $35.00
Charm of Finches (Victoria)
"Folk Alliance Australia's 2021 Youth Artist of the Year winners Charm of Finches. Sister duo (Mabel & Ivy)from Melbourne have spell binding harmonies and are hitting the road headed for Auburn and Hats Courthouse. Having just returned from sell out overseas performances in UK and Europe they are now keen to perform.
DATE: Saturday 15th October
TIME: 8pm Concert Doors open 7pm
VENUE: Hats Auburn Courthouse
PRICE: $27.00/25.00
The Linda Ronstadt Story
A Band of simple dreams presents a high-powered authentic tribute to this amazing lady of music Linda Ronstadt. Louise Pearson Adelaide vocalist formed a musical collaboration with some of Adelaide's finest musicians all of whom shared a love of the music of Linda Ronstadt. Members of this band have since been inducted into the SA Music Hall of Fame & Country Music Hall of Fame. So come along and enjoy a great night out under the stars reliving the songs that Linda Ronstadt brought to us.
DATE: Saturday 29th October
TIME: 8pm GATES 6.30pm
VENUE: Hats Courthouse Garden
PRICE: $35.00
Broken Creek
Drawing on Old Time Americana and Celtic traditions, Broken Creek creates intricate chamber folk arrangements for banjo, guitar, violin and voice that reimagines songs, stories and musical traditions from the past to connect them to our present moment. Lachlan Heycox (guitar / banjo / mandolin / percussion) and Erin Heycox (vocals/fiddle) grew up in rural Victoria steeped in bush bands and balladeers before moving to Melbourne. Named for the creek Erin grew up near, the name Broken Creek signals a love of traditional music with an adventurous musical bent to "break" with the same old ways of playing folk music. 2022 sees them releasing their debut album 'Small Town Anthropologies' and launching a national Small Town Tour and recording tunes in gorgeous rural locations.
DATE: Saturday 26th November
TIME: 8pm Concert Doors open 7pm
VENUE: Hats Auburn Courthouse
PRICES: $25/23
Independant Artists Adelaide
HATs ("Heritage Arts & Traditions") is an independent arts/events organization that is set out to support independent artists in Adelaide. If you are an independent artist or signed artist looking for a performance space in regional South Australia, then HATs would love to hear from you. We love original music and are always on the outlook for our next performer.
Our venue is up close and personal with great natural acoustics loved in abundance by singer /songwriters from around the world. We have presented dozens of talented artists will you be the next one?
Things to do Clare Valley
Clare Valley is a beautiful region in South Australia with so many fun activities and things to see. Our HATs events are held at the Auburn Courthouse located in Auburn, making it the perfect itinerary item for your next trip to Clare Valley.
When you're in Clare Valley, also check out the famous Riesling Trail and the many Cellar Doors including our sponsors Taylor Wines right here in Auburn. If you love coffee then Clare Valley has plenty of options including another one of sponsors; The Little Red Grape. If you're into arts (which is likely if you're on this page) then you'll love the Art Trail from Riverton to Burra that goes throughout the Clare Valley.
Artists in Adelaide
If you are an artist in Adelaide and looking to perform or showcase your artwork then HATs would love to hear from you! We are always on the lookout for talented artists who can share their talents on the stage or in the gallery.
We love supporting local talent and have worked with a wide range of talented artists from GERMEIN to Eric Bogle and many others. We would love to hear your thoughts and show ideas and see if we could put together an amazing event.
Local Gigs in Adelaide
South Australia is home to many talented artists and here at HATs we love teaming up with local artists to put together performances. Our gigs are mostly held in Clare Valley at the Hats Courthouse in Auburn. However, we have been known present Interstate and International performers also in concert format in Adelaide.
We have multiple events each year with a wide variety of styles and aim to present incredible and unique events for South Australia to enjoy. Clare Valley is a perfect day trip from Adelaide so be sure to enjoy the region's wineries, trails, galleries, amazing food and enjoy an evening with some incredible local talent. We look forward to hopefully seeing you at the next event!
Live Music Adelaide
HATs (Heritage, Arts & Traditions) hold events at the HATs Auburn Courthouse with live music performances. We support local artists, and our goal is to put on events that showcase the amazing talent that South Australia has to offer!
With multiple performances every year, we work to present events in Auburn, Clare Valley that bring together the community of our region and Adelaide some spectacular performances. We specialize in bringing diverse musical genres to the stage and have worked with well-known artists to lesser-known artists looking to bring their talents to our community.
HATs also own and operate a one stop website established to promote folk based activities in South Australia. Folk music and Dance SA
Clare Valley Events
HATs is well known in Clare Valley for putting on fantastic art events unlike anywhere else in South Australia. Our guests experience can experience a new style at every event with our wide variety of genres and artists.
We are a Not for Profit organization with a goal of preserving, fostering, promoting and developing the Heritage, Arts and Living Cultural Traditions of our diverse Australian communities and to enhance the level of public awareness of the value of these cultural traditions. To read more about our events, volunteering and what HATs does for the Clare Valley community then head over to our About & Volunteers page.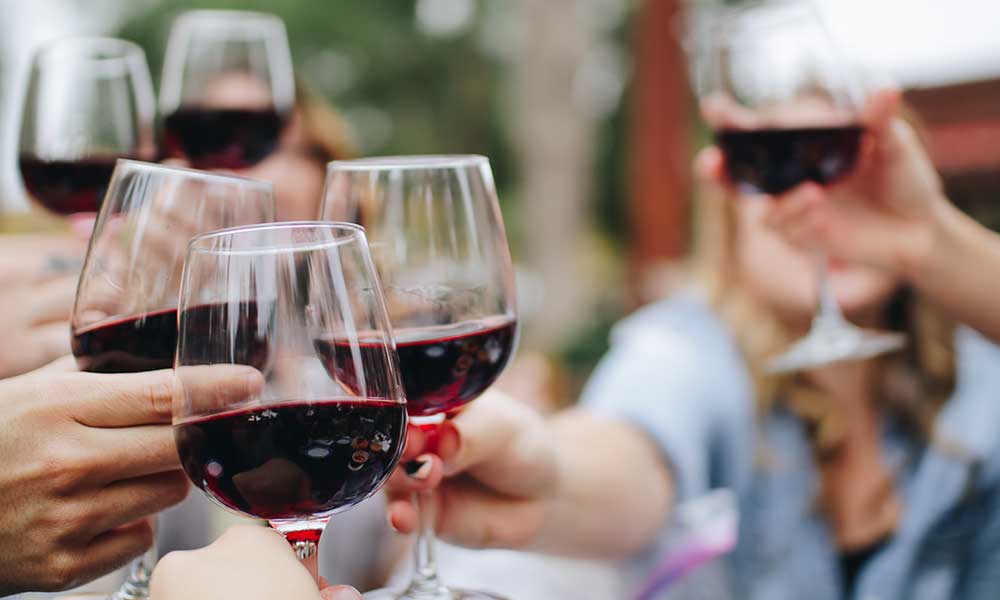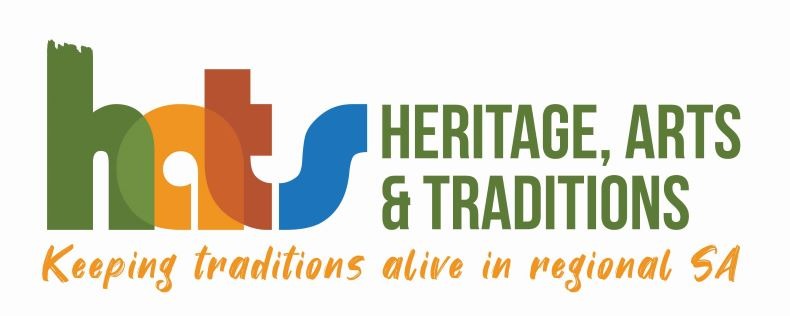 Pam Royston Park
Hats is a wonderful reason to visit Auburn and the Clare Valley
Helen Smith
We come to ALL Hats shows we love it
Josephine McDermid
Its wonderful to be able to see Adelaide performances in our own hometown
Ian Hartley Hamilton
Great ambience and a warm welcome blown away to find a place like this on our travels how lucky is Auburn town to have this on their doorstep.
Kay & Ken M
Fabulous Venue and always fabulous music. Thankyou Hats
Vicki & Jim
Life picked up in the valley when Hats arrived it's the best thing that's ever happened to Auburn and to the Valley. A delightful intimate venue with an amazing range of acts that never disappoint.
Regular Clare Valley patron
So fortunate to have Hats in the Valley Love it. 
J Connolly
Hats is a great place to volunteer friendly atmosphere and the opportunity to engage with a wide range of interesting people. Plus to get to hear fabulous musician.
Anne Green
Always a friendly environment to visit with brilliant musicians from all over Australia and beyond
Maggie & Bill Singleton
Regulars for over a decade this is a favourite venue to visit with always  a great range of acts it's a  unique venue offering amazing acoustic music friendly & homely and always a great night out
S Roccs
A joy to visit and just another reason to visit the Clare Valley delicious local wine and a spectacular live music performance. I will be back.
Hats wishes to acknowledge the Ngadjuri people the traditional owners of the land where Hats meets and to pay respects to their elders past and present. The Ngadjuri have lived here for many thousands of years. The word 'Ngadjuri' in their language means 'we people'.